31 July 2023
THE LARGEST POLISH CITIES JOIN MARIUPOL'S POST-WAR RECONSTRUCTION PLANNING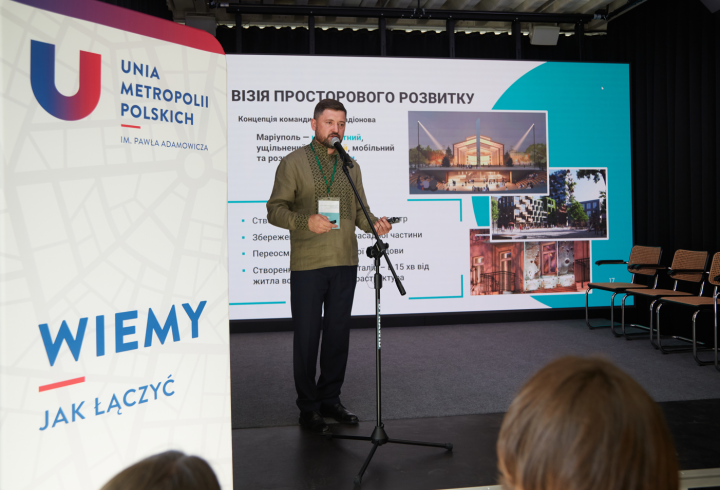 Polish cities are supporting Mariupol's reconstruction planning, helping expedite the process of restoration immediately after de-occupation. The scale of the destruction caused by Russia is similar to what happened during the Second World War, which Polish cities understand only too well.
These intentions were recorded in the Memorandum signed by Mayor Vadym Boichenko and the leadership of the Union of Polish Metropolies, which groups the 12 largest Polish cities. In addition, Mariupol signed a Declaration of Solidarity with its sister city, Gdańsk.
Polish cities have the institutional knowledge to rebuild, which they did so well in reviving from ruins of the Second World War. We aim to learn as much as possible about their experience and the main points that helped them quickly recover, rise and become the leading cities in Europe. In particular, nearly 90% of Warsaw was destroyed by 1945, which is comparable to our beautiful city now
The four concepts for the development of the city are focused on the wishes of Mariupol residents. In addition to creating a modern European city by the sea, they provide answers to questions such as what to do with the metallurgical facility of Azovstal, how to organise places of memory and how to rid the city of its Soviet past.
And in this process, it is important to coordinate the efforts of municipalities, experts, the scientific community and business. One of the first companies supporting Mariupol Reborn is the SCM Group.
As a major Ukrainian business, with many of our operations in Eastern Ukraine, Mariupol's revival is of central importance to us, both for our business and, more importantly, for all the people involved. We want to see this powerful city rebuilt according to the principle of build back better. And this requires the involvement and experience of European cities which were rebuilt after the Second World War. It also requires best-in-class practices of modern architectural and urban projects. Already this year, with our support, nine strategic initiatives will be launched, focused on the fast recovery plan of the Mariupol Reborn Academy. In addition, our centers of expertise in EU cities will open this year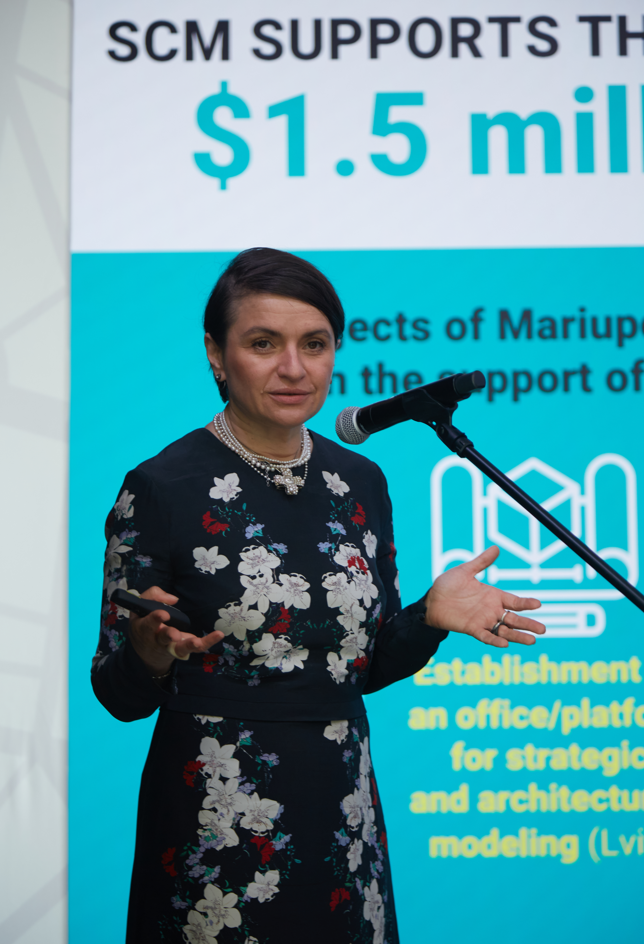 Teams of well-known architects Viktor Zotov, Serhiy Rodionov, as well as the urban bureaus Big City Lab and ROZKVIT, developed the projects. The final version will include the best of each concept, following deliberation and evaluation by an international board of subject experts. Authorities from Polish cities will also provide their analysis of the regeneration concepts and approaches.