24 October 2023
New Partners for Mariupol Reborn: The French city of Gavr plans to join the reconstruction of Mariupol
The French city of Gavr plans to join revival of Mariupol. Mayor Vadim Boychenko agreed to it on a meeting with the head of the French city Edward Philip during a working visit to France.
In particular, the parties spoke the opportunity to attract the experience of Gavr in the formation of a new economic model of Mariupol, namely in the development of port infrastructure, recreational zones and tourism.
We strive to take into account all the needs of people who will return to Mariupol after its release by the Armed Forces of Ukraine. In the first stage, it is the laying of new modern communications so that every house has cold and hot water, light and heat. Reconstruction of housing stock, schools and kindergartens and, of course, the creation of jobs with a decent remuneration of the labor of the Mariupol. The main thing is the return of people, especially young people, to Mariupol. To do this, we are looking for the best world practices, because our goal is to create a modern, comfortable city that will create new opportunities for people. Partners' experience in these matters is extremely valuable for us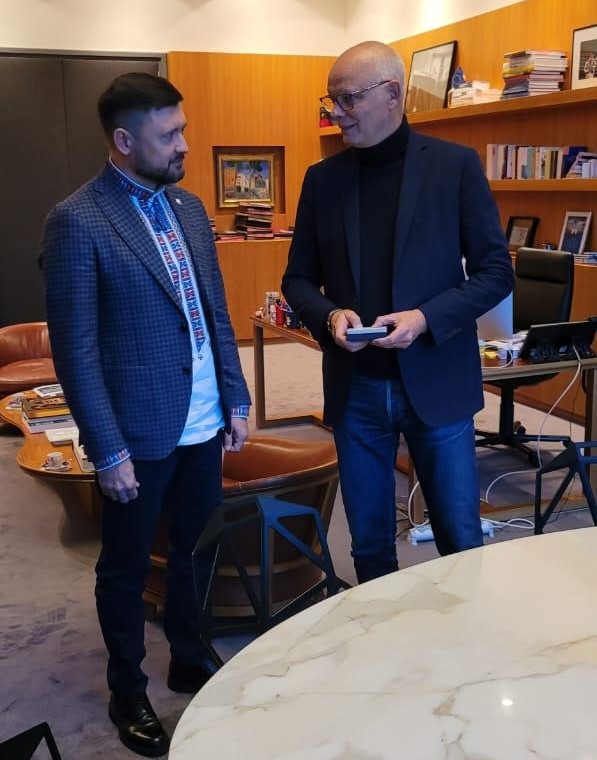 For his part, Edward Philip assured Gavr's readiness to take part in the reconstruction of a de -industrial Ukrainian city. According to a French colleague, the World Network of the Port Cities of AIVP, whose president is the mayor of Gavr, should play a special role in this. Mariupol is the first Ukrainian city to join this network in 2019. Today, this partnership can be a starting point for reconstruction of port infrastructure and new tourist Mariupol.
There is a lot in common between Mariupol and Gavr, as the French city has the second port in the country after Marseille was still exclusively in an industrial city. The Gavr operates a refining plant, a automotive plant, as well as wind production and a large industrial zone. In addition, Gavr has examination and practical experience of processing construction debris for further use in urban development.
Gavr went from industrial to city with developed recreational areas. This is also seemed to be the team of the Mariupol municipality - in addition to the reconstruction of the industrial base, it is important to develop new economic destinations such as tourism. Havre also has a successful experience in the restoration of historical heritage after World War II. They managed to revive the historic city center, taking into account the new building.
The mayors also agreed on the plans of further partnership, including in the field of common cultural events that will be able to strengthen the signal of Mariupol to the world community.
Recall that Mariupol Reborn Project is implemented by the Mariupol City Council with the investment support of Rinat Akhmetov's SCM and international donors.